Nine Decades- a Documentary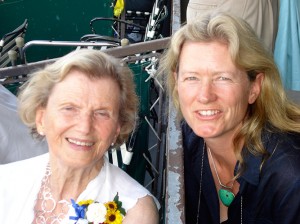 We are looking to interview women born before 1925 who will participate in a documentary Nine Decades.  The wisdom and experience of these women is important to record for future generations.  If you know of anyone please contact me.
Do you recognize this amazing woman with me at the Belmont???